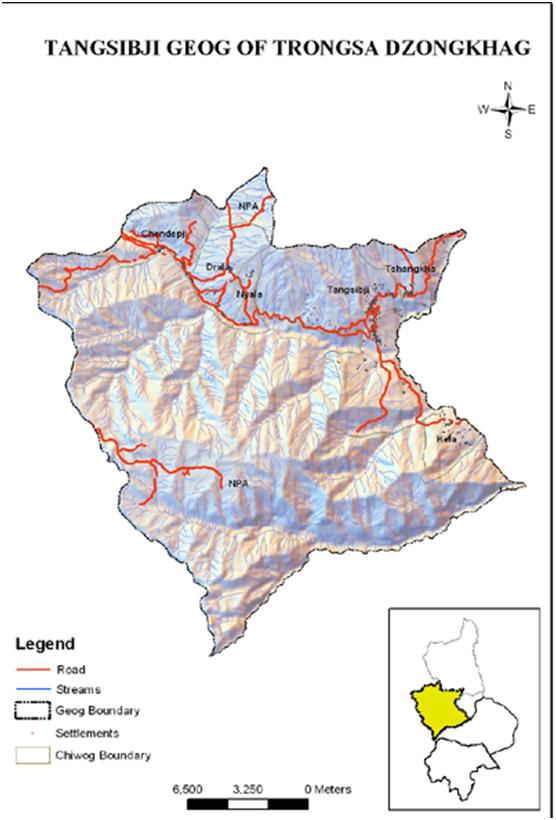 The Gewog consists of seven numbers of villages, 492 numbers of households and 1973 number of population under the Gewog according to the PHCB-2017 census. It covers an area of 371.6 Km² where it has Wangdiphodrang Dzongkhag to the west, Langthil Gewog to south and Drakteng Gewog to the east.
The east-west highway runs through the Gewog and acts as a main artery for economic development. Most part of the villages is remote yet 16 numbers of farm roads have been constructed. Paddy, rice, maize and vegetables are the major crops grown.
There are two micro hydle in the Gewog, one at Chendebji and another at Tangsibji village. Micro hydro at Tangsibji village was established in 1987 with a generating capacity of 0.03 MW and it benefits 53 households. Micro hydro at Chendebji was established  in 2005 with a generating capacity of 70 KW and benefits 31 numbers of households. All the villagers are now connected by electricity supply.
The sacred monument like Chendebji chorten is located within this Gewog which lulls immense numbers of tourist.